Nickelodeon Kart Racers 3: Slime Speedway
It's been about two years since Nickelodeon Kart Racers 2 appeared, and while it was better on all fronts than its predecessor, it was still no substitute for Mario Kart 8 Deluxe. Over the past few weeks, we've been playing Nickelodeon Kart Racers 3: Slime Speedway and below you can read whether they finally come close to the Switch game.
To get right to the point: Nickelodeon Kart Racers 3: Slime Speedway Is not of the same level as Mario Kart 8 Deluxe. It mostly looks like developer Bamtang Games has focused on quantity over quality. Last time you had 32 tracks at your disposal, this time it's even 40. The number of characters has also gone from 30 to 40. Very nice of course, but often you only play with a small number of racers anyway, so you don't get much use out of it. But at least there's plenty of choice if you don't want to go for Spongebob Squarepants or one of the Teenage Mutant Ninja Turtles.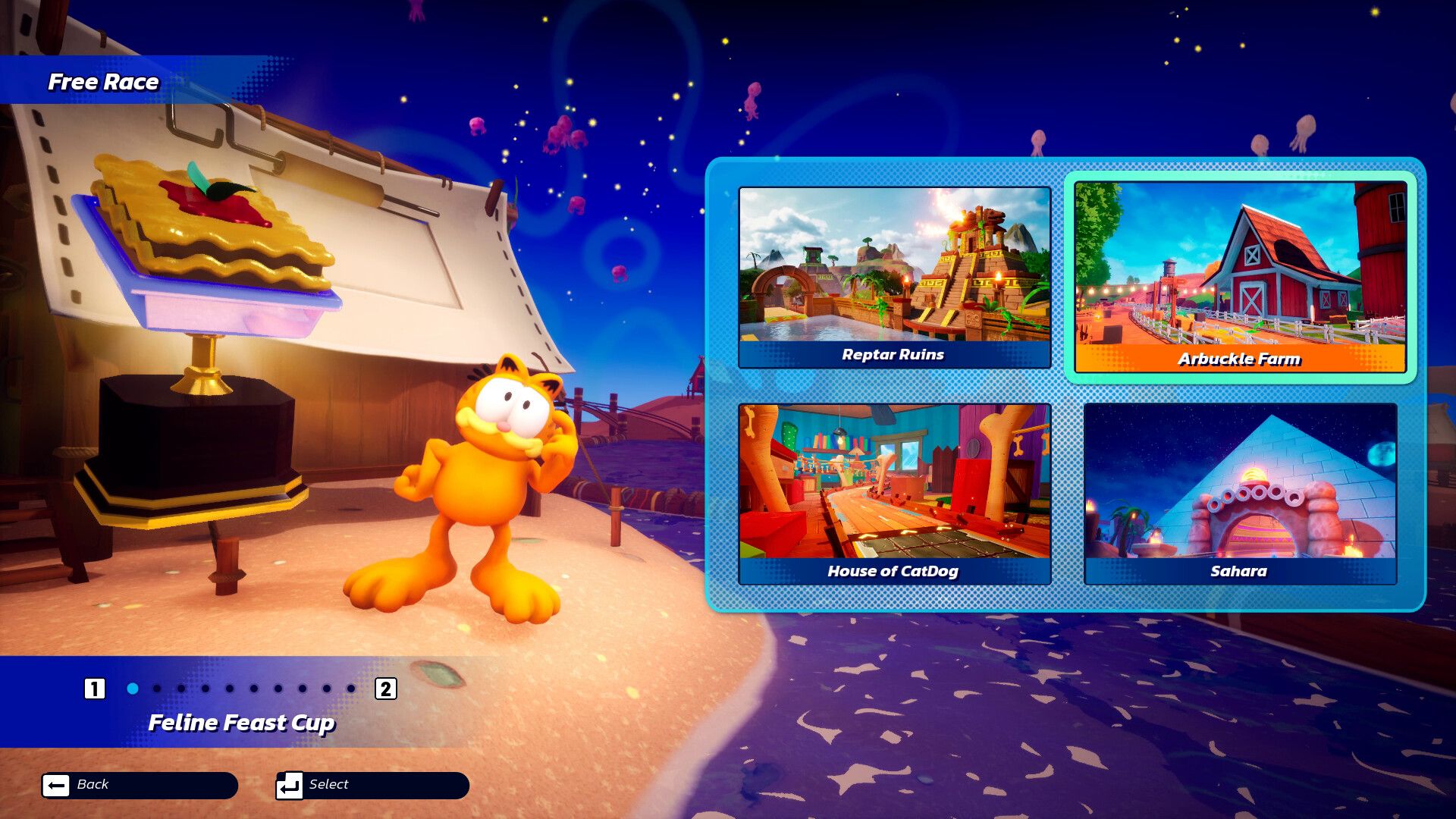 The game has several modes, but the most extensive is surely the Grand Prix mode. In it, you can compete in ten different cups with four different tracks each. You can do that in four different speeds: slow to 'fast'. Of course we know that this game is aimed primarily at younger gamers, but the simplest level is really tremendously slow. It definitely does not give the same sense of speed that Mario Kart you do give, for example, even on 50cc. This is very unfortunate, because of course racing games are also just about speed. But even two levels above that, it's not even really difficult to cross the finish line first every time.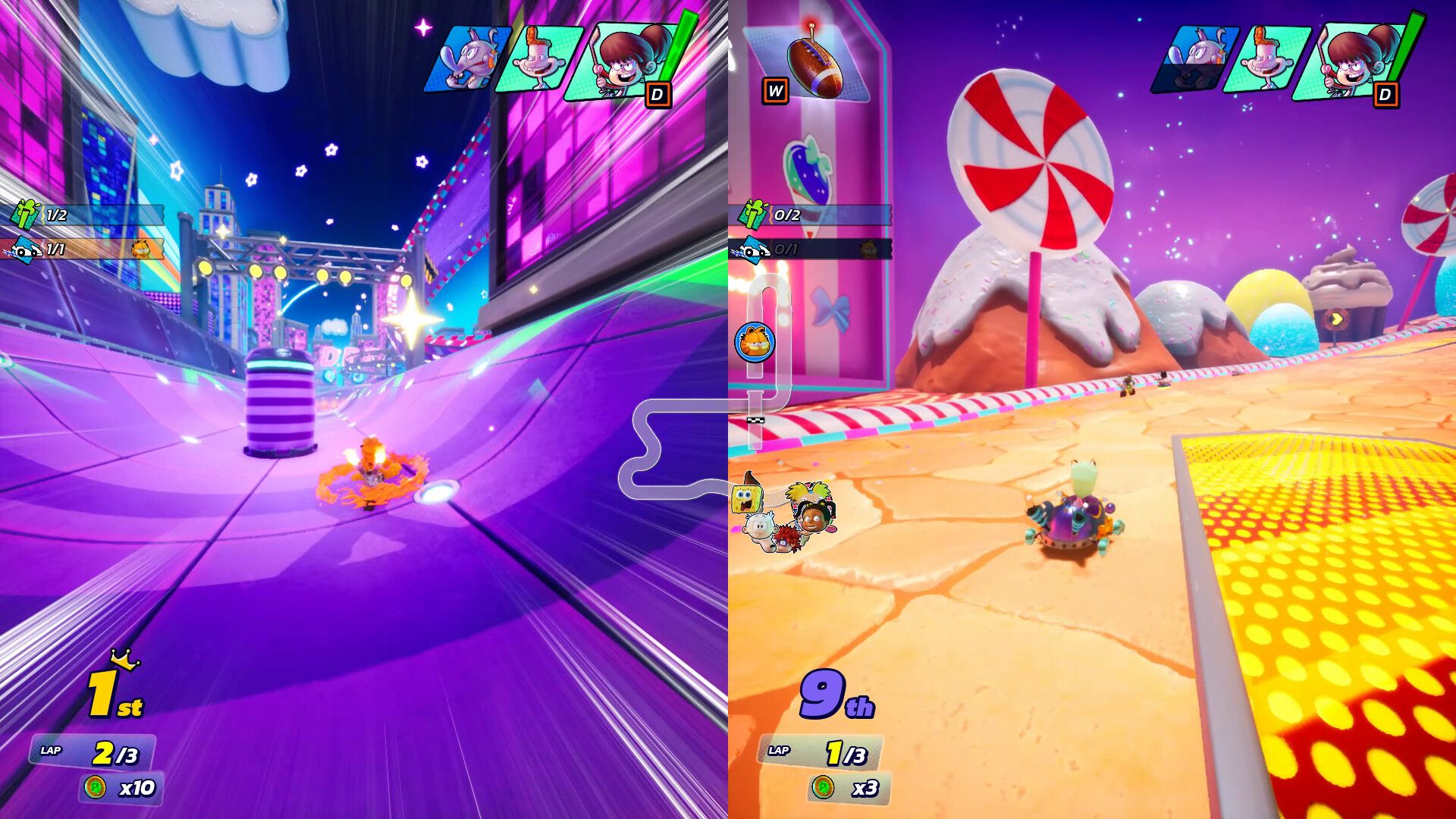 In terms of gameplay, not much has really changed either. There are no particular changes in terms of power-ups, you can still select a chief, technician and mechanic on your team for extra bonuses and collect coins to buy parts for your kart. There are also time trials again and something similar to the Balloon Battle mode of Mario Kart. We've all seen it before.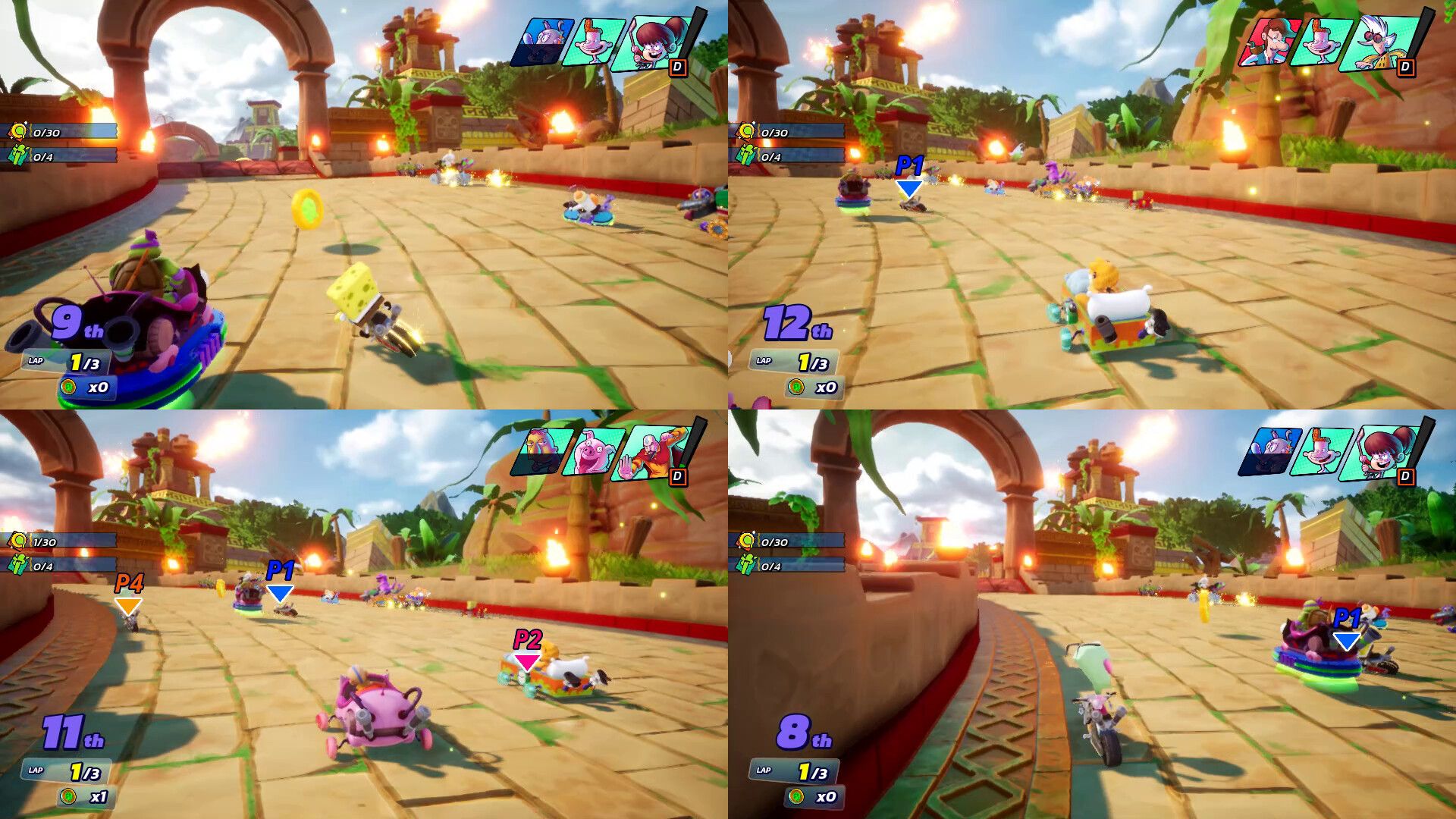 Still, there are some points that are a little more positive than those above. Voice acting is a welcome addition, something that was oddly lacking in the previous game. It really does add something to your gaming session, when you hear your favorite character talk as well. Also, the courses look nice and colorful and are all in the style of Nickelodeon series. But in the end, it ensures that this part is not hugely above Nickelodeon Kart Racers 2 exceeds.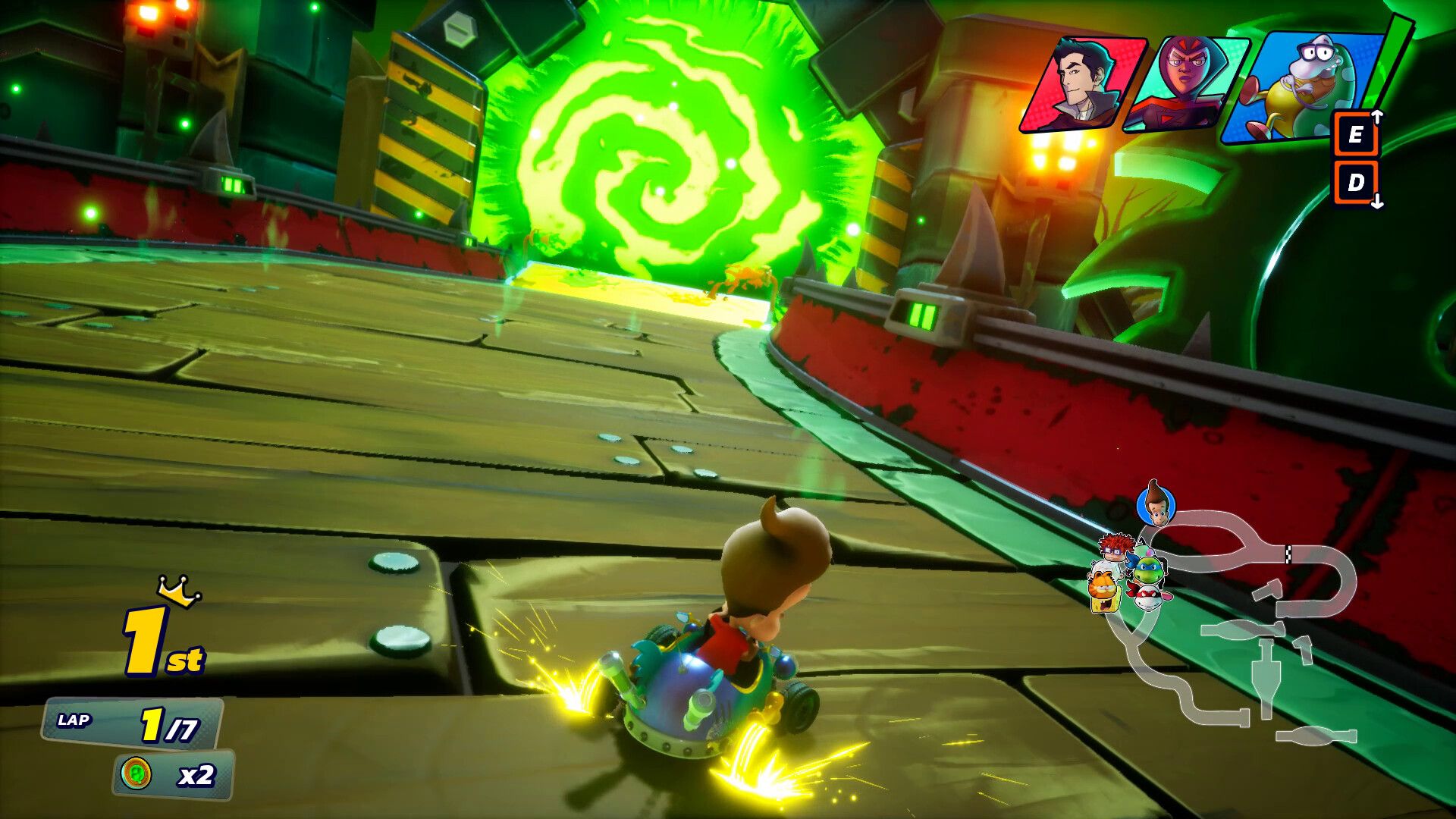 Nickelodeon Kart Racers 3: Slime Speedway seems to be mainly another small improvement from the previous installment, where the developer focused on adding more jobs and more characters. Adding voices to the characters is a big improvement, but that's about it. It makes for another mediocre karting game that's not bad, but not very good either.